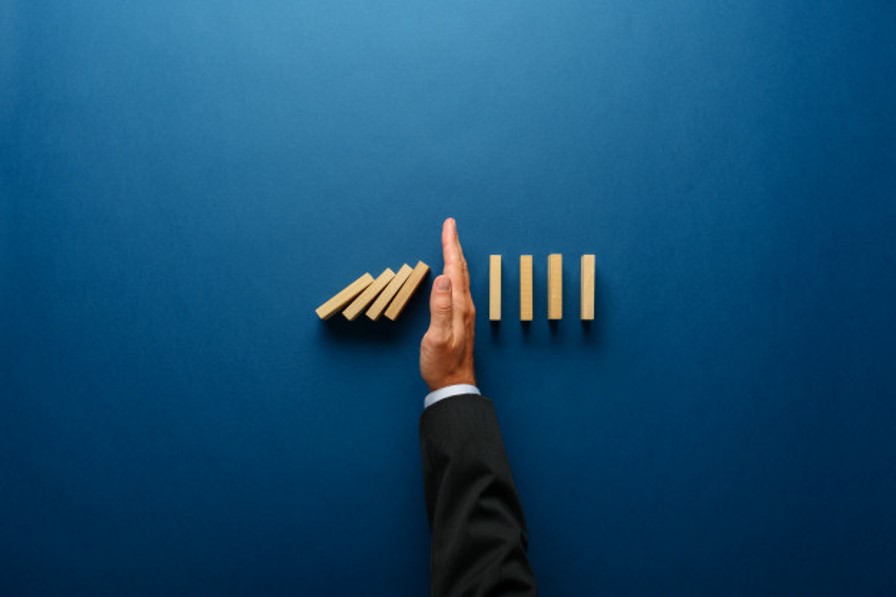 Time For Major Measures, Not Measured Ones!
I agree with the Greek Philosopher, Heraclitus's famous quote – there is nothing permanent except "Change". In the current context, this unexpected 'change' has been very abrupt and has caught the world, including India, not by surprise but with shock waves. In such unprecedented changed scenario, business activities have come to a standstill. Every business small or large is in troubled waters, smaller ones more so than others. MSME segment which is a large contributor to India's GDP (about 30% approx.) has been the worst affected. The impact of COVID is unparalleled to any past economic and/or financial crisis and immensely painful than even the 2008 meltdown. This crisis has already taken us back in time, it has washed off all the efforts put in by the government to revive our economy since the last 8 months.
To kick-start the economic engine, adequate liquidity has to be made available. With collections drying up, businesses are caught in a Catch-22 situation – who shall get credit and who shall give credit, which is the usual trade practice. A lot of businesses are facing cash flow mismatches and their ability to sustain this for long is limited. They may run in defaults leading to bankruptcy and cause more pain due to this chain reaction unless careful measures are implemented on priority. Some banks and NBFCs have already announced making additional provisions for anticipated NPAs due to this pandemic. It is noteworthy that the government is also creating moral pressure and requesting everyone not to lay off their employees in tough times like these. Without any significant stimulus provided by the government, it will be difficult for business to retain employees and keep bearing fixed costs for long. While the government has already announced some steps like on EMI moratorium and deferment of working capital interest, these will not be sufficient fuel to sustain for long. It is high time that the Government and RBI jointly come up with a comprehensive set of solutions to address this.
Based on my interactions with Industry experts and my understanding of the business dynamics, I have penned down certain suggestions which may be useful for the businesses:
• Providing support to MSME through "CGTMSE" scheme
MSME is the back-bone of the Indian economy and significant employment generator too (currently employs 12 crores people). Total outstanding loan to MSME was INR 16.60 lakh crore as on 30th September 19. Thus, to provide ease of credit and pump liquidity, the Government can extend support through the already existing CGTMSE scheme. GOI can extend their support by providing additional allocation to this fund. An indicative structure can be - Banks can provide WCTL (Working Capital Term Loan) to MSME sector with 6-months moratorium. Repayment can be spread over up to 5 years. Bank can do assessment of requirement on the basis of GST data filed, which is readily available. Currently, CGTMSE scheme covers 75% of credit loss and the same can be extended up to 90%. The eligibility coverage for this financing can be widened so that maximum MSME's can benefit from this. End-use can be restricted to meet outstanding expenses (including wage / salary bills) and pay-off creditors outstanding as on 31st March 2020. This scheme can address the current requirement of the trade community. RBI can also propose to classify this loan under priority lending so banks can provide low cost funding.
Since launch, Rs. 1.75 lakh crore of loans has been guaranteed by GOI through this scheme. It is noteworthy that this scheme is well-established and known to eligible entities. Using an existing policy framework would provide ease of implementation.

• Providing support to Large Corporates through "Special Covid Fund"
Large Corporates have approx. 30% share in the total loan outstanding in Indian Banking sector as on 30th Sep 19 (as per RBI data). Through TLTRO window, RBI has already injected Rs. 1.5 lakh crores in corporate bonds (benefiting Large Corporates and NBFCs). This money has largely been availed by top cream corporates which are well rated. To address the need of large number of business houses, government may consider a holistic approach. To draw context, recently, the issues of real estate sector was addressed by the Government by floating real estate fund and by providing first loss guarantee. Similar approach can be taken to address this problem by floating a "Special Covid Fund". Corporates need around Rs. 3-4 lakh crore of liquidity to mitigate this covid fiasco. Government can provide an initial specified sum to support this fund and increase contributions based on review from time to time. Banks and Financial Institutions can provide WCTL for up to 6 years to take care of this need. End-use restrictions can be pre-determined to facilitate key areas that are critical to achieve normalcy.
• Support to Hospitality and Tourism industry
This is among the worst affected industry in current situation. Travel and Tourism will take more time to revive from Covid situation than others. Total outstanding loan to this sector is approx. Rs. 54,000 crore as on 30th Sep 2019 (as per RBI data). This sector should be provided liquidity support for at least 3- 6 month of their working capital requirement. Small business can be covered under CGTMSE scheme and big corporates can borrow money through "Special Covid Fund". Repayment can be longer due to sectoral nature of cash generation. Assistance to this sector is very crucial because it is one of highest employment generating industry.
• Payment of Govt. dues
Apart from this, the Govt. can ensure clearance of all the outstanding payments from Centre Govt. to be fast tracked. A mechanism should also be provided by for liquidity to State Governments to ensure that their dues are also cleared over time.
It is the need of the hour for the Government has to act swiftly and promptly. Not only announcing these measures, but also execution and implementation in a speedy manner will be critical. Technology shall be a crucial enabler for facilitating these measures. Government's digital initiatives have been applauded by the Industry (case in point, sanction of MSME loans in just 59 minutes was a positive step in this direction). Similar approach can be taken here to fast track infusion of liquidity in key segments of the economy. The above steps will not create undue pressure on fiscal deficit front, if provision of guarantee can be spread over 3-4 years, as required.
All these measures will give immediate boost to the economy once we restore normalcy. Apart from eliciting confidence to the business community, it would provide much required momentum for the economy to come back on track.
I would like to end with the age old adage that "A problem is the chance for you to do your best". This is apt here, figuratively and literally! And, we hope the Govt. will play their best shot in the days to come.

The writer is the Managing Director of Pareto Capital Group, Vikash Agarwal